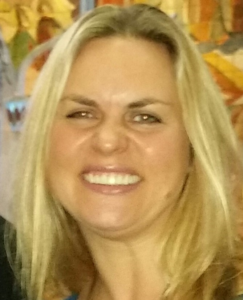 Psychic, Medium and Healer
Agnes Daddona is the owner of Intuitive Counseling, LLC. She is an Intuitive Counselor, Healer and Spiritual Teacher. She has been in a therapeutic setting and the healing arts for over 20 years, assisting thousands of people all over the world. Agnes speaks fluently in both English and Polish.
Agnes grew up in Europe where she studied law, and then she got her Master's degree in sociology with a specialization in human behavior. She then moved to the USA and studied psychology, art therapy, and theology. Agnes is currently finishing her degree as Doctor of Philosophy, specializing in Holistic Life Counseling. In her past, Agnes worked with children with behavioral problems and as an addiction counselor in a clinical setting.  
But Agnes is not just a highly educated therapeutic practitioner; she comes from a long line of intuitive, magical women who have the gift to "see." 
This gift has been passed on from generation to generation – from her Grandmother to Mother, and now, to Agnes. She has always had a desire to use her biggest gift – intuition to help people. Agnes is here for you.  
Intuitive Counseling LLC is  a Holistic Spa that offers the the widest array and best of healing arts for the mind, body and soul in all of New England. We are your one-stop-shop, offering both traditional and cutting-edge services and technologies. We offer everything from Intuitive Readings, Life Coaching, Spiritual Healing, Crystal Bed Sessions, DNA Technology to Aura Photography, and so much more.    
If you don't know which session to start with, we recommend beginning with an Intuitive Reading Session so Agnes can determine how to best help you.